Hama The "Touch" Wireless Bluetooth On Ear headphones
£69.00

£69.00
Tax included.
Shipping
calculated at checkout.
---
---
Description
TOUCH IT
BLUETOOTH HEADPHONES WITH SWIPE CONTROL
Need to turn the volume down quickly to hear the announcements at the station? Want to turn it up quickly to drown out the noise from fellow travellers? You fumble around in your pocket for your smartphone, find the control unit on the cable or even take the Bluetooth headphones off – not quick enough, and the train has already departed from another platform.
EVERYTHING UNDER CONTROL WITH TOUCH CONTROL
Just swipe to change the volume or choose a song! Do it with our "Touch" Bluetooth headphones: The control panel is positioned on the outside of the right earphone, giving you quick and, above all, intuitive control over your music. Turn it down, turn it up, go back to the last track or on to the next one – just swipe up, down, back or forwards: The touch control means you no longer need to search for the right button. Instead, you just do what you are used to with your smartphone and tablet. All the other functions, such as receiving and placing calls, redialling and Power/Play/Pause, are just as easy to operate using the multifunction button. Progressive headphone design!
POWERFUL ON THE INSIDE – SMOOTH ON THE OUTSIDE
MULTI-TALENT WITH A SLEEK DESIGN
Which brings us to the style. The Bluetooth headphones look as smart as they work. A stylish urban design: discreet, harmonious and absolutely up-to-date – with their understated colours, high-quality leather look and sleek design, the wireless headphones look just as good on hipsters as execs.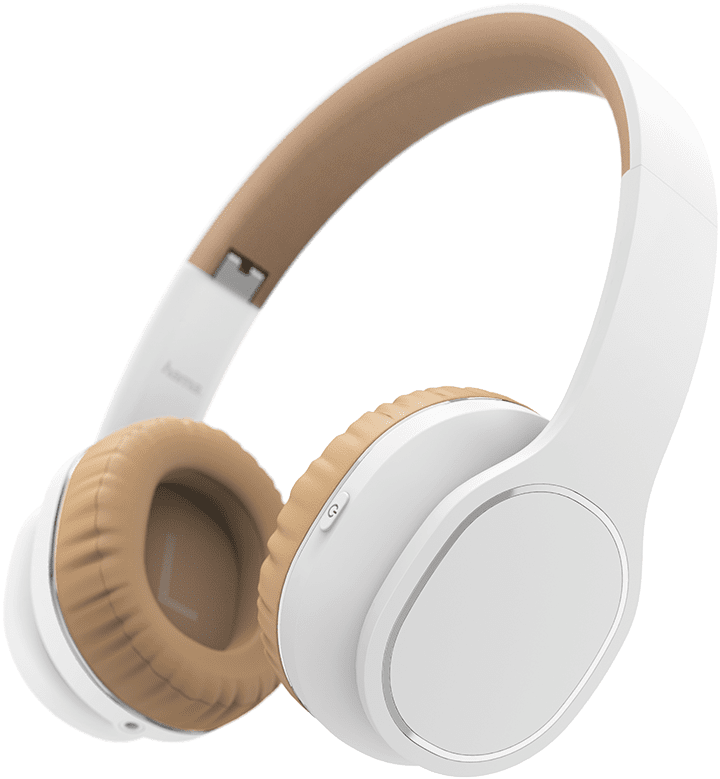 DELUXE WEARER COMFORT
With their soft earpads, the on-ear headphones rest perfectly on the ear – providing unbelievable comfort but also passive noise suppression: Ambient noise is kept out for a clear and detailed sound quality. When travelling, and on long trips home on public transport especially, you find out exactly how much wearer comfort your headphones provide. Our "Touch" Bluetooth headphones score highly in that regard: Adapt the comfy padded headband to your head so that it rests snugly. Now lie back in your chair and take a little nap to some chilled-out music. Naturally, the Bluetooth technology eliminates disruptive dangling cables, and is a massive positive for wearer comfort. With a ten metre transmission range, you can just leave your smartphone in your backpack or pocket. However, if you need a 3.5 mm connection, the cable comes with it. Reached your destination? Then put the foldable headphones away safely in the sturdy space-saving hard case and pack it into your suitcase, backpack or handbag.

"TOUCH" ALSO BECOMES A BLUETOOTH HEADSET
Anyone who has ever had to interrupt some feelgood summer tunes or soothing travel lounge music to answer the phone will instantly be on board with "Touch". The microphone means the wireless headphones also work as a Bluetooth headset – and you can even connect two smartphones, for business and pleasure, thanks to its multipoint function. If you are exploring your favourite playlist on your private smartphone and suddenly get a call from your boss on your business phone, it lets you know so you can switch back to serious mode. Pairing via Bluetooth is easy: The QuickPair function and multifunction button let you establish a Bluetooth connection in just a few seconds.
Spec
3 hour charge time
22 hour talk time
Bluetooth Connectivity
240g weight
Answer button, Finger-Touch Sensor, QuickPair, Volume control
Integrated Microphone